---
---
The Legacy
The Darwazah Center for Innovation Management and Entrepreneurship
Birzeit Pharmaceutical Plant
Shobak School for Girls
The Darwazah Foundation
Personal values
The Darwazah Center for Innovation Management and Entrepreneurship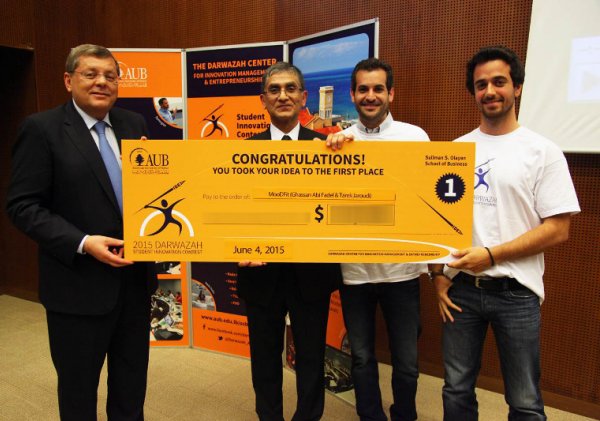 In 2010, Samih's children dedicated a center in for innovation management and entrepreneurship in his name at his Alma matter, at the American University of Beirut. The center builds upon his vision by focusing on entrepreneurship and innovation management. The center trains students to become aspiring entrepreneurs by identifying and analyzing the latest trends and research in the MENA region. The center hosts workshops, competitions, lectures, and many other activities that focus on the theme of entrepreneurship.
Birzeit Pharmaceutical Plant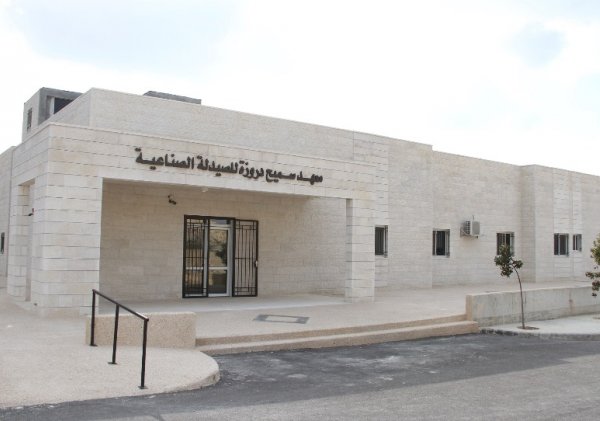 Palestine was Samih's first home and a place dear to his heart. An avid believer in lifelong learning, Samih was looking for an opportunity to aid the Palestinian people and at the same time provide an opportunity for education. In 2010, Samih was visiting Birzeit University in Ramallah, Palestine, one of the area's most prestigious and reputable institutes. Samih believed that hands on experience is as important as theoretical studies, so he decided to build a fully equipped pharmaceutical plant for the pharmacy students in the university, so the students can develop medications and get practical training.
Shobak School for Girls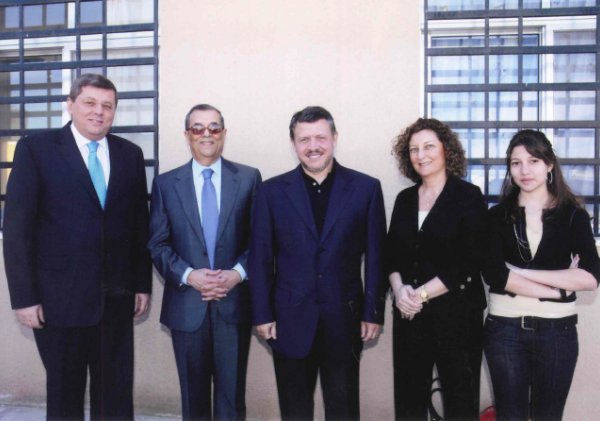 Samih believed that a woman's education is of crucial importance and all women should have equal opportunities as men. He believed that, once women become mothers, they will be able to mold the minds of future generations, so educating women is of vital importance.
In 2008 Samih opened up an all-girls state of the art school in the Shobak region, which is now a leading school in the area.
The Darwazah Foundation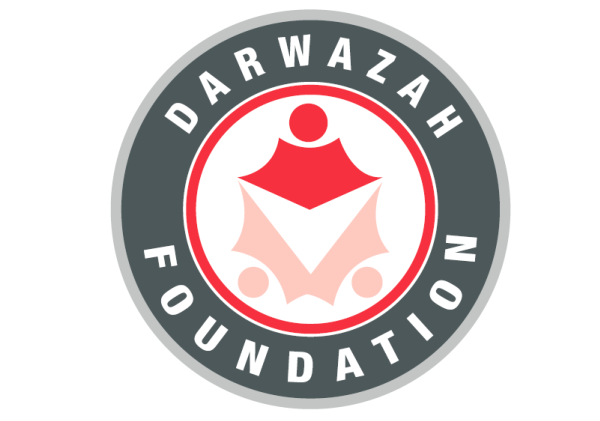 In 2014, Samih established a family based foundation that focuses on improving the culture and standards of the community through education and unlocking the potential of young entrepreneurs. Samih always believed that education is the key that could lift up a country, society, community, and an individual by improving the quality of life. His goal was to provide as many opportunities as he can to aid that mission.
Personal values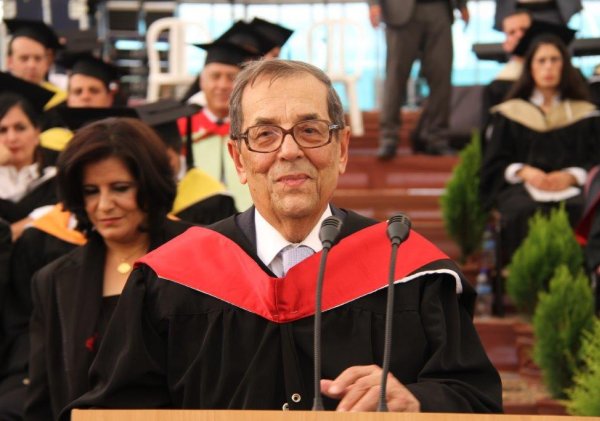 The importance of education – belief in lifelong learning, mentoring and providing educational opportunities for others.
People are a priority – taking a genuine interest in others, treating people equally and with respect, being humble and approachable.
Business Intelligence – develop an entrepreneurial and innovative spirit with a long term future vision, solving problems creatively as an alternative thinker.
Humanitarian – helping the underprivileged and giving back to one's country.
Striking a balance between family and business – spending quality time with family and being supportive of each other.

Positive Thinking: Adopting a healthy perspective, turning obstacles into opportunities.
Remembering Samih

Mohammad A.Salman
Quality Assurance Manager Hikma Pharmaceutical

Peter Speirs
Company Secretary Hikma Pharmaceuticals PLC

Masafumi Nogimori
Representative Director and Chairman Astellas Pharma

Vineet BAJAJ

Mustapha AlJemzawy
Personal chauffeur of Samih Darwazah Hikma Pharmaceuticals

Akram Al-Masharfeh
Clearance Department Manager Hikma -Jordan

Sten Stovall
European Bureau Chief The Pink Sheet, Informa Business Intelligence

Mohammad Saffouri
Director Darhold

khaled abd el mohsen
MR Hikma Egypt

Ibrahim Shaltaf
Team Leader Hikma Pharmaceuticals

Andrew Chapman
Head of Corporate & ECM Peel Hunt

Faisal Abed-Aldayem

Daniel Cheng
Research Analyst Sands Capital Management

Iman Mihiar

Prof. Colin Green
Treasurer IMET 2000

Patsy Carney
CEO EirGen Pharma

Prof. Tamer Essawi
Birzeit University

Dr. Huda Abu-Saad Huijer
Professor of Nursing Science AUB

Shuji Asaoka
Vice President Beijing Shionogi Pharmaceutical Technology

Joyce Dixon
Manager, Training Compliance West-Ward Pharmaceuticals

Hana Amad
CEO Office Manager Hikma Pharmaceuticals

Jihan Hakooz
Chairman's Office Manager Hikma Pharmaceuticals

Mais Dabain

Chirag Talati
Institutional Equities Kotak Securities Limited

Kasey Morissette
Licensed Rubber Towels Padberg - Tromp

Obaidah Mustafa Alises
Senior Validation Engineer Hikma Pharmaceuticals [Jordan]

Riad Michlaoui
VP, EU and Global Head of Injectables Hikma Farmaceutica

George Dabit
Tenders Director MENA Hikma Pharmaceuticals

Dr. Thomas Patton
President Emeritus St. Louis College of Pharmacy

Fernanda Aleixo
Technical and Regulatory Affairs Director Hospira Portugal

Maryann Bove-Kaplan
Receptionist West-ward Eatontown, NJ

Johnny ZAHRA
Chairman & CEO United Company for touristic establishments

Dr. Philip Khoury
Chairman of the Board of Trustees AUB

His Excellency Anil Trigunayat
Ambassador of India Embassy of India to Jordan

Stefano Sbragia
CEO Medilife Srl

Jean Byrne

Jean-Michel Cayrol
Head - QA Operations EU / India & South East Asia Novartis Consumer Health
Rasha Laswi
Partner Zalloum & Laswi Law Firm

Dr. Ibrahim Jalal
Corporate VP of Technical Affairs HIP

Paula Simao
Treasurer Hikma Farmaceutica

Mohammad
Quality Assurance Manager Hikma Pharmaceutical

Penelope Shihab
CEO and Founder Monojo

Susan Ringdal
VP of Corporate Strategy and Investor Relations Hikma Pharmaceuticals

Majda Labadi
VP of HR and Head of MENA Operations Hikma Pharmaceuticals

Mohamed Yousry Husseiny
Purchasing Supervisor Hikma Badr

Jon Coles
Partner Brunswick Group

Abdullatif Omar

Sabah matti ibrahim
Chemist @chemistry_4consultinginstagram
Marwan Omar AlKhalid
General Manager CIS & Eastern Europe Hikma Pharmaceuticals

Richard Girling
Partner Centerview Partners
Thank you for writing us a testimonial. It will appear shortly.